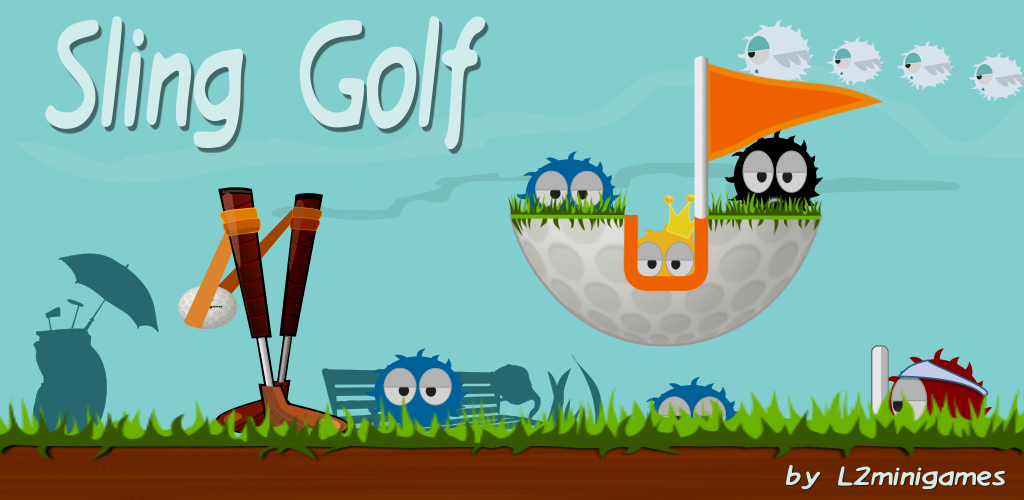 Sling Golf
It's just like ordinary golf, but you use your clubs as a slingshot.
Sit back and relax where ever you are, drag the ball backwards and sling the ball off into the cup.
Yes, it's only hole in one that counts!
But beware: The yellow Golf King guards the hole and his fellow furry monster friends have invaded the golf lane.

* Play 3 worlds, each with different challenges and 20 levels
* Easy to play
* Aim, sling, bounce and transport your way to the hole
* Zoom out to see the whole lane and make up your strategy
* No expensive memberships or equipment
* No need to go and search for lost balls

Now, off you go. The golf course is waiting for you...

Tip: If you have good looking, but slightly big fingers, you might want to avoid the zooming out part while dragging and releasing the ball, or play the game on a bigger screen, like a tablet.
Also available on